Wildlife resources belong to all of us, and for wildlife conservation to be effective, the public must understand and value wildlife.  OWI believes education and outreach are essential to wildlife conservation.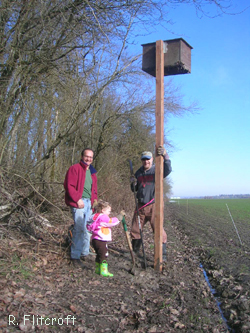 We have responded to this need in four ways:
Development of outreach materials to help landowners  improve the wildlife values of their property;
Engaging the public on wildlife conservation through participation in local school programs and providing public lectures;
Development of wildlife videos;
Publication of our work in reports and peer-reviewed scientific journals;
OWI staff also participate in the graduate education program in the Department of Fisheries and Wildlife at Oregon State University.
Field trips with kids
Participation in environmental education programs
Public lectures
 Outreach Materials for Landowners and the Public
A Guide to Conserving Wildlife on Willamette Valley Farms [ 1.4 Mb pdf]
Burrowing Owl: Natural History and Conservation in California [376 Kb pdf]
Western Oregon Prairies [857 Kb pdf]
Burrowing Owls: Natural History and Conservation
Hidden in Plain View: Wildlife of the San Joaquin Valley of California
Native turtles: a proposal for an educational video
An important component of our work is publishing results in peer-reviewed journals and making reports accessible to the public.  OWI staff have published in international, national, and regional journals on a variety of topics including population dynamics, landscape ecology, ecotoxicology, patterns of distribution and abundance, natural history observations, and statistical approaches.  Our reports are similarly broad in scope and topic area.  For a complete list or to obtain a particular report or paper, please see our Publications and Reports page.