Wildlife on Willamette Valley Farms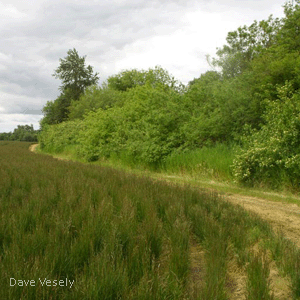 Approximately 95% of the land area in the Willamette Valley of Oregon is under private ownership.  Almost half of these private lands are used for agriculture.  Growers and livestock producers have a key role in shaping the future for wildlife in the region.
The Oregon Wildlife Institute is collaborating with family farmers, processors, and faculty members at Oregon State University to conserve wildlife habitats and maintain biological diversity across agricultural landscapes in the Willamette Valley.  One element of this program is to help growers find information about wildlife conservation and management so they can plan and undertake projects that are a good fit with their own goals and operations.  To this end, The Oregon Wildlife Institute prepared the Guide to Conserving Wildlife on Willamette Valley Farms. The guide provides Willamette Valley growers with an introduction to the wildlife diversity of the region, a primer on habitat management, and some suggested actions that can be taken by growers to benefit native wildlife living on agricultural landscapes.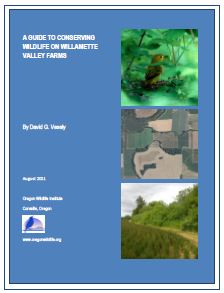 Download the Guide to Conserving Wildlife on Willamette Valley Farms [ 1.4 Mb pdf]