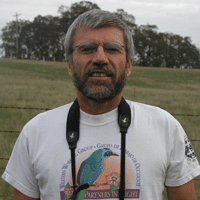 Bob Altman works for the American Bird Conservancy as coordinator of bird conservation activities in the Pacific Northwest. He has been providing leadership and project management on numerous bird and habitat conservation activities in the Pacific Northwest for the last 30 years. He also works internationally with partners in Mexico and Central America on conservation of our breeding birds that winter and migrate through those areas. Some of his recent projects include prairie-oak bird and habitat conservation, cavity-nesting bird conservation on privately owned ponderosa pine forests, writing management and conservation plans for agencies and non-governmental organizations, developing population estimates and management objectives for landbirds, and preparing outreach brochures on bird conservation. Much of his spare time is spent caring for a menagerie of animals including dogs, horses, goats and a donkey on the small farm he shares with his wife Carol Schuler. When free time is available, he can most often be found birding the fields and forests of the Willamette Valley.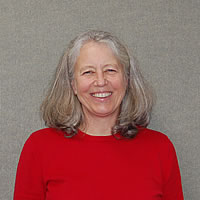 Ruth Jacobs has managed a communications and information-delivery program of the U.S. Geological Survey for the last 14 years. She focuses on the production of high-quality science products and the timely dissemination of results. Specific interests include internal and external communication, interaction with the news media, website development and management, data documentation, data archival, and science synthesis.  An educational background in biology and prior assignments as a biologist are additional asset as she assists the Oregon Wildlife Institute consider communication opportunities.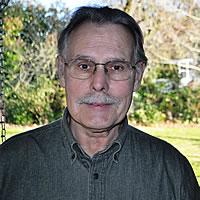 Michael Cairns is a watershed ecologist, retired from the Environmental Protection Agency's research lab in Corvallis. He also has 10 years of experience designing and managing watershed restoration projects in western Oregon. Michael has served on many boards and commissions, including the Independence City Council. He is currently a member of the Cascade Pacific Resource Conservation & Development Board of Directors and the Independence Historic Preservation Commission. He lives in Independence with his wife Gail. He really enjoys his four children and six grand-children, travel, river walking, reading and organic gardening. Michael holds an MS in Fisheries and a BA in Public Policy & Administration.
Other Board Members:  Dan Rosenberg, Dave Vesely